Welcome to the Embrace of Trees
Kočevsko is the most densely-forested province in Slovenia, as forests cover as much as 91% of its total area. Within its vast forests hide virgin forests where you can feel how intense nature is in its most primeval form. These rare remains of ancient times are a special feature of the area and are fascinating for visitors. 
Corners of Untouched Nature
Virgin forests are rare everywhere in the world, and in the region of Kočevje they cover only 218ha. They were preserved because people did not touch and disturb them. Thus, very valuable corners of the landscape remained, where we can feel a sincere respect for the processes of birth and death in nature. A circle of life on which humans have no influence. Taking care of virgin forests is important so that we can continue to admire them in their intact form. The most recognisable virgin forests in Kočevsko are Rajhenavski Rog and Krokar. Although we cannot enter the virgin forests, they can get deep into our core with their magnetic attraction.
We want to keep the virgin forests untouched, so we do not enter them and only observe their beauty from the marked trails.
The Rajhenavski Rog Virgin Forest
The Rajhenavski Rog virgin forest spreads over 51 hectares in the heart of Kočevski Rog. We do not enter it, but we can experience it from the Rog hiking trail leading along the edge of the virgin forest.   Even from the trail, the great size of the forest, which consists mainly of magnificent fir and beech trees, is almost overwhelming. These impressive centuries-old giants grow up to 50 metres tall, and some trees are up to five hundred years old. Look up in the treetops of these exceptional trees and listen to their stories.  They are told to attentive listeners by the trees themselves, but many of our local guides, who make the visit of the forest a special experience, are familiar with them as well.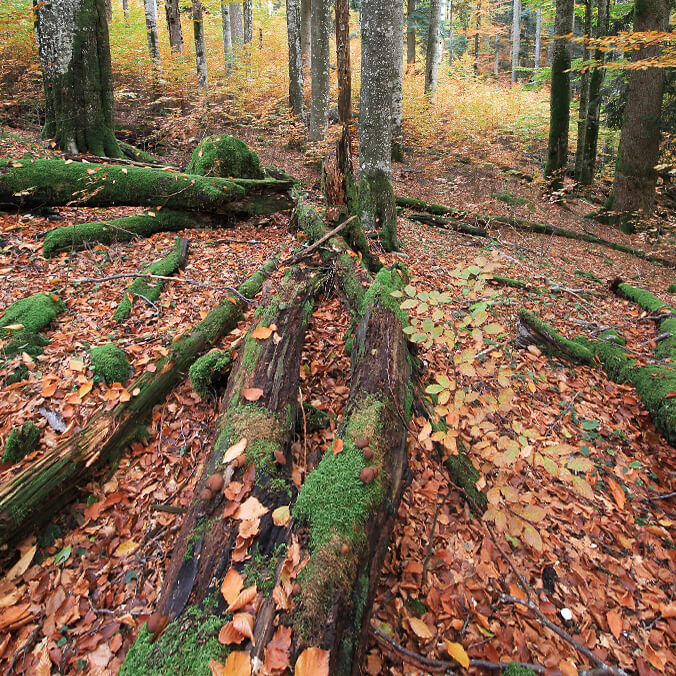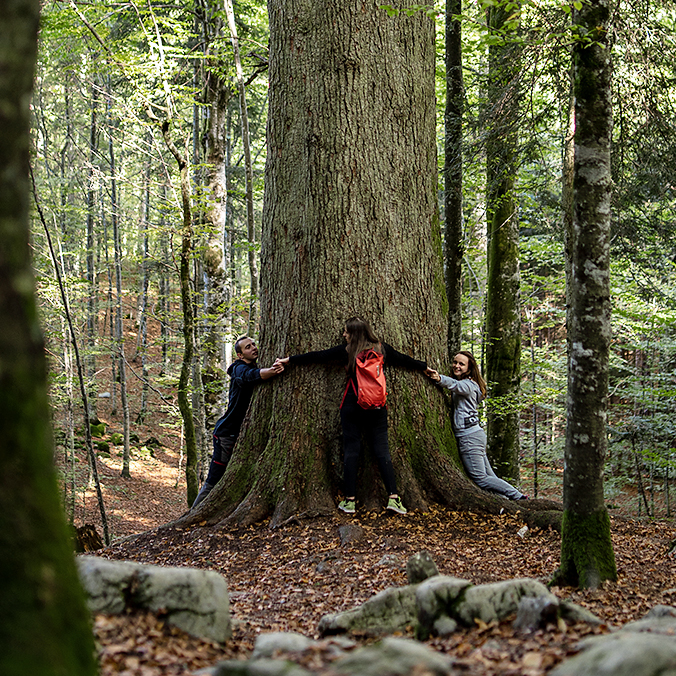 The Silver Fir of Rajhenav
Left
Forest
Right
The Silver Fir of Rajhenav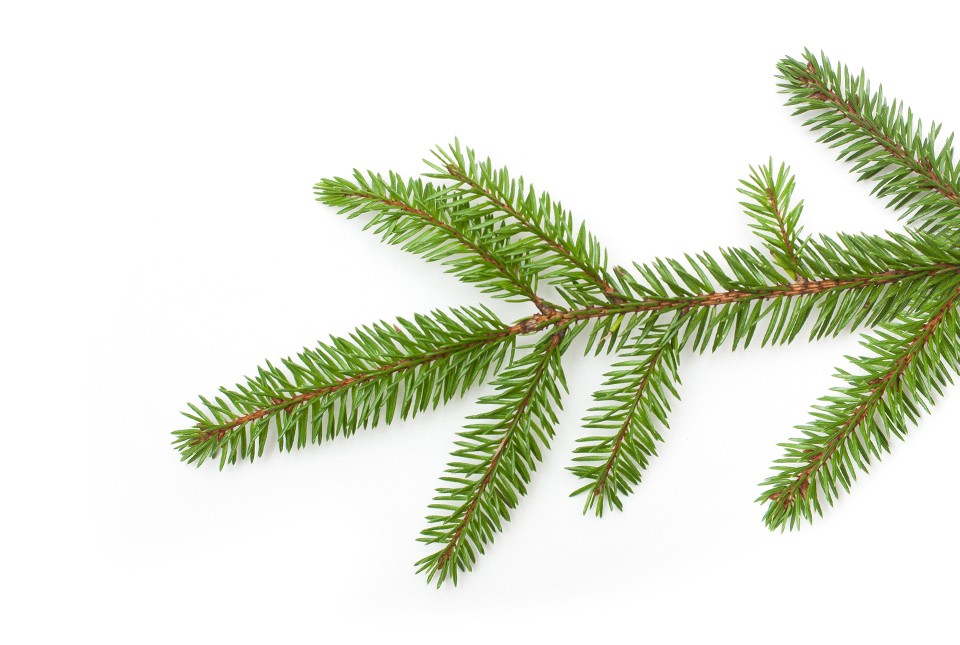 The most majestic fir tree, which rises 51 metres high into the heights of the Kočevski Rog plateau, is called Debela Jelka or the Queen of Rog.
The Krokar virgin forest represents the beauty and intactness of the primal beech forests on the surface of over 75 hectares. It is a strict reservation, also part of the Natura 2000 area, and represents the ecosystem of a constantly changing balance between soil, climate and countless living organisms – from microscopic organisms to bears. Only the laws of nature apply here, so people consciously keep out. We can enter it only by looking at it from the Borovec natural trail. Krokar is a part of the UNESCO World Heritage List with the forest reserve Snežnik-Ždročlje, which is testimony to its exceptional importance.